Learn More About Us!
We hope you find this page informative as the selection of an attorney is an important one.
APLaw, LLC is a firm dedicated to working for its Clients. The firm offers both transactional and litigation services in the areas of Construction, Real Estate, Land Development, Land Variances, Landlord/Tenant, Condominium Association, Home Owner Association, Wills & Trust, Probate and Business matters.
APLaw has handled complicated legal matters against large box stores, municipalities, and large corporations. Our goal is to bring resolution to your matter. What makes our firm different is our candid approach with our Clients. We believe in open and honest discussions about your case and allow you to make decisions based on sound advice.
Our lead Attorney, Alterraon (Al) Phillips, is a licensed Building Contractor within the field experience on both the design and construction side of the industry. He understands the challenge of applying for a grant; then, acquiring property to develop. He understands the requirement to test the soil and dewater if necessary to place a proper foundation. From the foundation to the roof installation, Mr. Phillips understands the construction and development process. Whether representing architects, engineers, owners, contractors, material suppliers or subcontractors, Mr. Phillips can relate to your situation.
Attorney Phillips' passion and knowledge of construction undoubtedly leads him into the real estate market. He has worked with developers to build the ideal commercial unit or multi-use building by overcoming zoning issues. Attorney Phillips has also assisted his domestic and international clients in acquiring land and determining the right purchase for their needs. The Real Estate aspect of Attorney Phillips' practice does not only involve transactional work. He is also a litigator with experience in assisting homeowners with foreclosure defense; tenants and landlords in eviction matters; drafting, reviewing and handling disputes involving commercial and residential lease agreements; and he has handled different aspects in relation to condominium association and HOA disputes. It is important to know property disputes are not limited to the living. When you are looking to take care of loved ones after you have passed, Estate Planning is important. Attorney Phillips will be happy to discuss your options with you and your family and design a plan that will suit your needs.
As we have assisted many others, we look forward to the opportunity to assist you!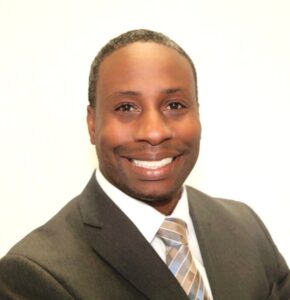 ALTERRAON PHILLIPS, ESQ., CBC
Attorney
Mr. Phillips was born and raised in Orlando, FL. He received his Bachelors of Science degree from the UF Rinker School of Building Construction in 1999. After working several years in the construction industry as an architects' representative, he returned to school and attended Nova Southeastern's Shepard Broad Law Center evening program where he obtained his Juris Doctrine in 2007. He holds a Building Contractor's License and is also a Florida licensed attorney.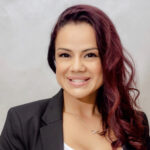 Roni Phillips
Director of Operations
Jason Turner
Paralegal